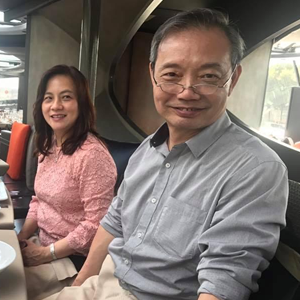 Obituary – Professor Peter Wong Tsun Hon
Professor Peter Wong Tsun Hon, a past President of the Asia-Pacific Society of Neurochemistry (APSN), passed away in Singapore on 2 March 2021. He was 67.
After completing his basic pharmacology degree with honours (1976) and doctorate degree (1979) at University of London King's College, United Kingdom, Peter went to University of British Columbia, Vancouver, Canada for his postdoctoral training. He started his academic career in Department of Pharmacology, National University of Singapore, rising from lecturer to full professor. He was the acting Head of Department (HOD) in Pharmacology from 2000 to 2003 and HOD from 2007 to 2014. He was a notable pharmacology educator, teaching across the different disciples of health care professions from medical, dental, nursing to pharmacy and also in life sciences.